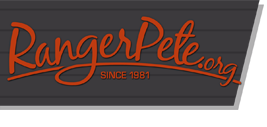 You must answer before planning your first trip to Yellowstone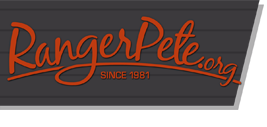 You must answer before planning your first trip to Yellowstone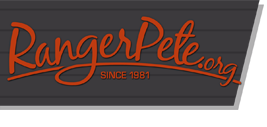 You must answer before planning your first trip to Yellowstone
Do you have a vacation budget?
You can visit the park with on an economy budget; Driving to the park verses flying, simple cabins or camping verses the plush accommodations, the number of days you visit, meals and snacks, etc. A simple family getaway can become a drain to the vacation budget, but if you plan wisely you can eliminate wasteful spending and capture priceless memories.
HELPFUL INFORMATIONAL WEBSITES
_________________________
Yellowstone National Park Lodges
Operator of lodges, restaurants, gift shops
and activities in the park
www.yellowstonenationalparklodges.com
_________________________
Yellowstone Forever
Yellowstone Forever is the official education
and fundraising partner of Yellowstone National Park
www.yellowstone.org
_________________________
Gardiner Montana
Chamber of Commerce
Nature's Favorite Entrance to
Yellowstone National Park
www.visitgardinermt.com
_________________________
West Yellowstone Montana
Chamber of Commerce
The west entrance and gateway community
to Yellowstone National Park
www.destinationyellowstone.com
_________________________
Jackson Hole Wyoming
Chamber of Commerce
Area information whether you are looking to visit
in the Summer, Winter, Fall or Spring
www.jacksonholechamber.com
_________________________
Anytime of year is great, but factor in weather, park access, opening and closing dates of rooms & concessions, local events (rodeos, snow skiing, etc) and even consider the animals. Some areas are closed to lessen animal stress, avoid human contact in seasonal feeding areas. To minimize the crowds try visiting before Memorial Day and after Labor Day.
In addition, think about what you want to see and do: Wildflowers, Animals, Fishing, Hiking? In the Spring Yellowstone is about 75% accessible due to snow, trail flooding and restricted animal zones, however the park is alive with lush green valleys accented with wildflowers. The snow melt fills rivers and streams creating roaring waterfalls while playful newborn bison, bear and elk are sighted in the lower regions. Summer brings full access to the park, tourists and warmer temperatures. The flowers slowly fade and larger animals make their ascent to higher ground. Recreational outfitters are at full swing and visitors take advantage of calmer lakes and rivers. Fall brings cooler temperatures, fewer people, limited concessions, fly fishing, golden colored aspen (more visible in the Teton's), bugling elk, and bull bison's territorial courtship. Winter blankets the park and the crowds are limited. While the road from Mammoth to Cooke City is open year around only government regulated snow coaches and snow mobiles provide transportation to major tourist spots such as Old Faithful and Canyon. The Mammoth Lodge and the Old Faithful Snow Lodge provide the only in-park winter lodging.
When should you start planning
18 to 6 months ahead of time is not too soon to start booking hotels/cabins, park restaurant reservations, airfare, car/van rentals and setting aside money. If you book a room inside the park you are allowed to make dinner reservation earlier than the general public... even if you don't use them go ahead and book normal dining hours (5-8pm). You can always cancel them later. Once the time slots are gone you will be dining with the owls. Booking a cabin (not hotel rooms) outside the park usually requires a minimum of 3 nights. If you are looking for a week's vacation in the same location... again book early. Check your rental agreement but, you can cancel if needed. Most do have a cancellation fee, but once they are full you are on to plan B (hope you have one). Around 4 million people visit the park each year all looking for the best deals and locations.
Do you want to stay inside
For the Yellowstone purest and convenience staying in the park is recommended. Many of the park hotels are historical landmarks and you should allow extra time to appreciate their charm and history. However, your budget and if you book too late, may determine the availability of park hotel rooms. There is a limited number of rooms and cabins (not counting camp sites) and they fill-up quickly. People do cancel, but you will have no room preference and will need to be flexible, patient and consistent in your quest... best to book early.
Unlike other National Parks which have one historic or natural feature Yellowstone is made up of numerous areas of interest: Old Faithful, Yellowstone Lake, Yellowstone Grand Canyon, Mammoth Springs, Lamar Valley, etc.  Make sure you stop long enough to GET OUT OF THE CAR and really see Yellowstone. Don't be like 95% of the visitors who don't venture more than a couple hundred yards off the board walks or view Yellowstone from their cars. You can tour the park in a "long, hurry-up and get back in the car day", but it is highly discouraged. Yellowstone is bigger and more diverse than people know... slow down and enjoy the park. To see the sights and surroundings I suggest spending 3-7 days in the Yellowstone/Teton area.
Located in the Northwest corner of Wyoming Yellowstone National Park is not really convenient to anything... its a long way to drive or fly to.

If you plan to fly you can arrive at West Yellowstone via Delta Airlines with limited flights and only during Summer months. Check with Delta on dates and time for they are subject to change. Other cities with air service are Bozeman, MT which is about 90 miles North of the Gardiner Entrance, Cody, WY which is about 60 miles from the East entrance, Jackson Hole, WY is about 100 miles from the South entrance and Idaho Falls, ID, which is an hour from Jackson Hole, but offers a great scenic drive of the Teton mountain range. NOTE: Flight times & schedules change seasonally.

Car rentals: You can call around for the best deals, but if you are wanting a 10-15 passenger van book early. They only have a limited amount to rent and sometimes the earlier you rent a car or van the more you can save. Its okay to negotiate, check online coupons, or benefit from membership discounts. Although time consuming and may not fit into your itinerary you can save more by returning the car to your arrival airport.
BUCK LAKE, YELLOWSTONE NATIONAL PARK
PHOTOGRAPH © RANGERPETE.ORG